SwissSleep bed textile
Fitted sheets | Mattress protectors
SwissSleep Jersey Plus
Luxury elastic cotton fitted sheet
This quality fitted sheet fits perfectly around your mattress, including high mattresses. Made from extremely pleasant and soft elastic cotton; non-iron, colourfast and pilling-free.
Choose from more than 30 different colours.
The SwissSleep Jersey Plus is available in 3 variants:
Normal: for a mattress up to 35 cm in height
50: for a mattress between 35 and 50 cm in height
Duo split: connects 2 single mattresses
SwissSleeve Air
Ventilating mattress protector
This mattress protector with a 3D texture of X compounds optimises your sleeping comfort. This x compounds technology forms a resilient layer of air with a ventilating and moisture regulating effect. Excess heat or perspiration will be a thing of the past.
SwissSleep PU Molton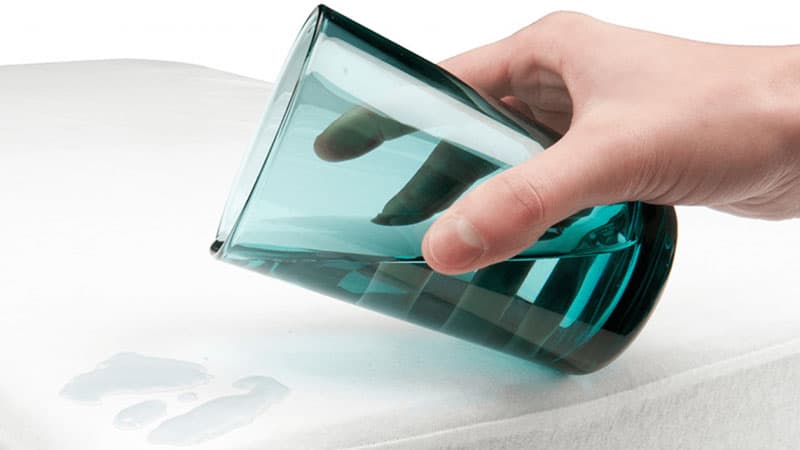 Waterproof mattress protector
This flexible waterproof 80% cotton molton offers the ideal protection for your mattress. This mattress protector forms the perfect blockage against moisture and dirt, whilst still remaining breathable. Can be washed at 95°.
SwissSleep pillow protector
Pillow protector
Protect your pillow with the SwissSleep pillow molton made from 100% cotton. Dimensions: 60 x 70 cm. Sold as a set of 2.
The finishing touch
Classic & ergonomic
Optimise your sleeping comfort with a pillow specifically tailored to your personal sleeping preferences. SwissSleep can offer you a varied range of products: classic pillows with a natural or synthetic filling, as well as ergonomic pre-formed, pressure-relieving and uniquely cooling pillows.
Over 40 years of expertise in
Sublime sleeping comfort
SwissSleep has been guaranteeing the development and production of top quality sleeping comfort, made from top quality and exclusive materials, for four decades.
Visit your nearest SwissSleep expert for customised advice
Register 

your box spring or mattress
You will sleep soundly with
the extended SwissSleep guarantee.